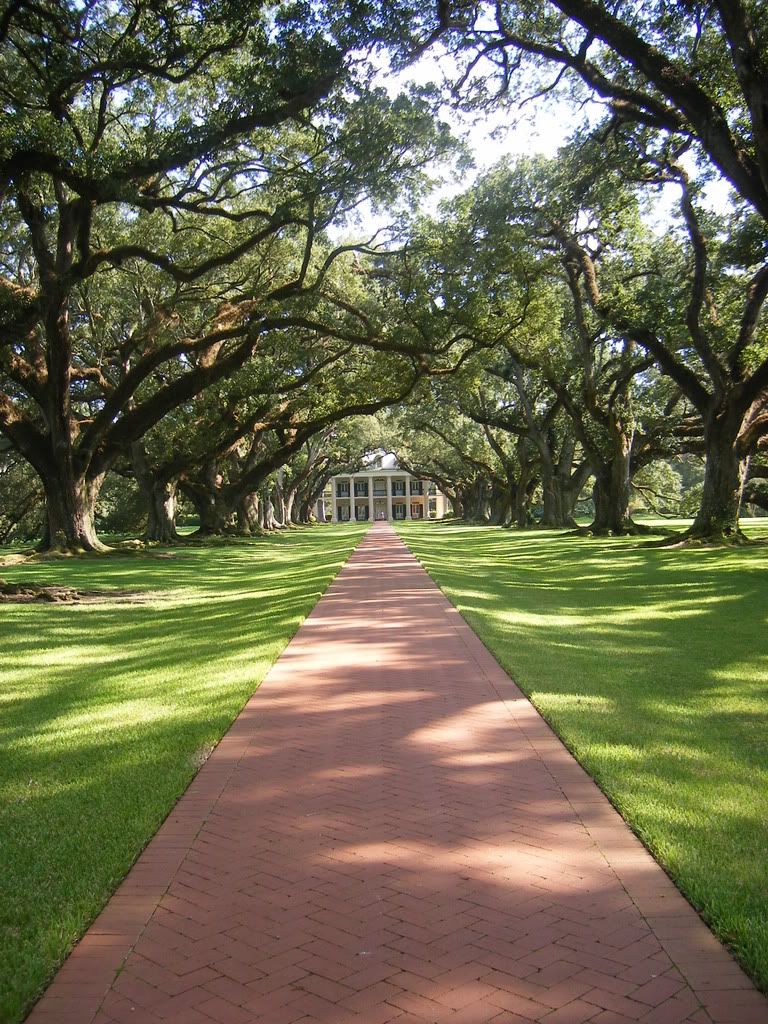 Testing, testing, can you guys hear me? I couldn't think of a snappier way to present sound than a recent trip to southern Louisiana.
In New Orleans the decibel levels flew off charts, right along with history, dog ugly and gorgeous as any I've ever heard. Even so, I relished the whole Who Dat and Zydeco music and the waitress named Nicole but pronounced Ne-cole. Her inflection piped out like a shot of New York swirled with Louisiana Creole. I kept asking her questions, well, because I'm irritating that way, and because I adored her voice.
"Why y'all don't vee zeet more?" she finally said, grinning.
Ne-cole, Ne-cole, Ne-cole. A charming sport if I ever met one.
The sounds of New Orleans were spicy crazy indeed. In the streets were drummers, harmonica players and clacky washboard renditions. People were chattering like squirrels, their shoes popping on sidewalks.
In Café Du Monde, we finally plopped down, legs worn and feet aching from traipsing every inch of the French Quarter and miles beyond. I figured I'd earned myself a beignet, snowed under with powdered sugar and washed down with a café-au lait. Spoons were clinking against glass coffee cups while sugar buzzy conversations exploded, and underneath that, the sigh of our pooped waitress, trying to keep up. A fat tip was in order, which made her smile.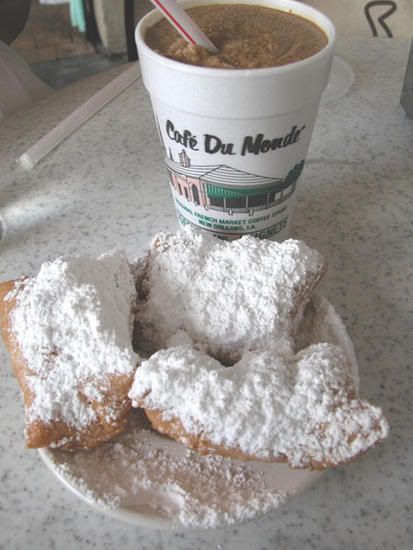 So, two days later, I listened to Creedence Clearwater Revival in the car as we headed to St. Francisville, because it would have been a sin not to hear Born on a Bayou if one is going to hang out with gators and Cajuns. And because I'm a Creedence groupie.
Visiting here is like stepping on ancient, exotic soil. Did you know even history has sound? It wails and screams and laughs here in the wind, the birds and bayous.
Three times now I've come to this place, trying to grasp a tragic and mysterious chunk of history. Bits and pieces the land has absorbed and yet shouts through the live oak trees. But none makes sense, nor do I condone it. Meanwhile I fancy the people and appreciate the beauty of place. And I remember those without voices and try to honor them with my presence. My heartfelt interest.
The following poem is based on a cemetery we visited while staying on plantation grounds. It was only one visible record, but there are still many loud secrets. Listen for sound in silence.
Fallen Stars
They have gone silent and cold
yet I heard a woman's voice
in a crows cackle
calling
suppertime…suppertime…suppertime
But that can't be
sixteen souls long hushed
resting like whispers in black dirt beds
on loud property
they didn't have time to praise
Days booming with tears and laughter have passed
no more spring afternoons, summer days
snappy fall breezes
or horizons
blazed with red
They lie silent atop a hill now
ringed by a stone wall
gray and chipped
shaggy cedar to ward off sun
and pine silt carpet for decoration
I traced their names with fingertips
when the sun was blooming
and remembered those I never knew
Marguret, Thomas, Mary, Edward, Sarah, Percival
and the others
Then when night turned to coffee
we walked through crispy grass
flashlights beaming
sky flushed with hot stars
now fallen icy atop the hill.
Bonjour Mes Amis- Good day, my friends. Listen well.
---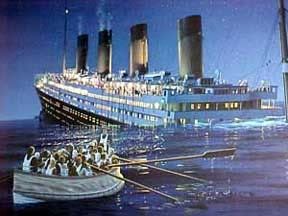 Gutsy and kind-the world would have us believe this is a rare combination, that these people aren't completely trustworthy. I ask you, who is? Show me a perfect person and I'll kiss a gecko! I don't expect I'll ever have to do this. I'm terrified of them. And I've yet to see perfection, not in life, people or love. But despite this, we can accomplish more than we realize.
Case in point: Molly Brown. Born Margaret Tobin in Hannibal Missouri in 1867, she was taught progressive views by her parents. At age 13 she worked in a factory and volunteered in soup kitchens encountering head on struggles of the working class. Later, employed at a hotel, she met Samuel Clemens (Mark Twain) who mentioned there were riches to be found in Colorado, where she later moved.
After meeting her future husband J.J. Brown, poor like herself, she said this. "I wanted a rich man but I loved Jim Brown."   A few years later, J.J. did strike it wealthy when his engineering skills landed an ore mine for Ibex Mining. Although they lived lavishly, her giving nature didn't wane. Poor times, wealthy times, it didn't matter. She gave from her heart, like she always had. One doesn't need money to have a philanthropic influence.
She is best known for being a survivor on the Titanic but what some might not know is how she rallied the first class passengers into giving money to help the less fortunate survivors, those who had lost everything. Before the rescue ship Carpathia had reached New York, she had raised 10,000 dollars! Did she accomplish this by being too kind? Or being too gutsy? Of course! This woman knew it took both to make a fire.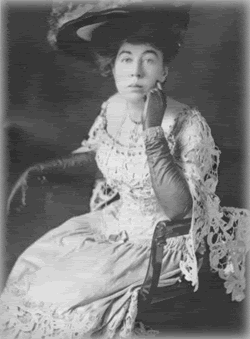 When the Carpathia arrived in New York, 30,000 people were waiting. Her deeds had already preceded her. When asked by reporters how she survived, she said, "Typical Brown Luck. We're unsinkable."
There are many men and women who quietly light up the world for others. It could be they've baked something for a sick neighbor. Or taken time for a sad friend. Maybe they've tried to understand someone instead of judging them. I'm honored to know many of these genuine people. They know who they are.
Close your eyes and keep your mind wide open. Things are not always as they seem. See the blinking fireflies? A lit candle? A black, dead night crackles and sparks with one. Add a strand and we've lit up a dark corner of the world. We are among stars. Perhaps you are one. I do try and some days go better than others. Such is life.
---
On a recent trip to Missouri, ten minutes from my old hometown, we stopped in the small city of Mansfield to tour the home of Laura Ingalls Wilder. What I'd forgotten were how beautiful swaths of summer wildflowers were along roadsides this time of year: Queen Anne's lace, soft, swaying, elegant, and black-eyed Susan's wobbling in breeze, their bright yellow skirts dabbed with winking black bows, and alongside those, purple cone flower patches, picnicking tall and stoic under blue skies.  All this before we'd arrived at Laura and Almanzo's home.
This historic place tucked in the Ozark hills is called Rocky Ridge Farm. She and husband Almanzo Wilder moved with daughter Rose to this lovely area in 1885 from Dakota territory.  Almanzo built the home, and since they were small folks, she four- feet-eleven, and he, five-feet-four, everything was crafted to fit them, from low ceilings to  short counter-tops. A tiny staircase led to upstairs rooms which we didn't get to tour due to the historical society wanting to preserve original flooring. This year alone they'd already had forty-thousand visitors.
As we walked through, history whispered. I imagined Laura in the kitchen, kneading bread, she in her little bed, napping, but most of all, her at the small oak writing desk, recalling stories from her childhood. Those same books I snuggled under covers and read to my own little girls years and years later.
Characters popped alive again.  Mean ole Nellie Olson, who did things we sometimes wanted to but couldn't because we were too nice. Her ultra spoiled mama, Harriet. Pa at the honey tree. Ma doctoring skinned hearts and knees. Mary going blind. Mr. Edwards, the dear family friend who almost froze walking through a blizzard to bring his dear Ingall's girls peppermint sticks and sweet potatoes for Christmas. And, Laura, the feisty,  pigtailed heroine who could always make Pa's lip quiver and eyes brim with tears, yet also make him laugh recklessly at her antics.
Did you know Laura didn't start the "Little House" series until she was sixty-five? This inspired me. I thought of all the late bloomers, myself included, and hope welled.
Another thing I didn't know. Her daughter Rose was a writer before Laura was. She was also a journalist who traveled the globe. In 1928, Rose, then grown, spent eleven-thousand dollars of her own money and ordered an English style rock house from Sears, built a mile away from her parents home. She presented the home, complete with electricity-which would explain the eleven-thousand-to Laura and Almanzo for Christmas, and they moved in shortly after. Rose moved into the Rocky Ridge home, supplied with electricity also. Imagine owning the only two homes in the area with electricity twenty years ahead of everyone else! Visitors would come just to gawk at the lights and Laura's new closets, also a novelty.
The rock house is where Laura wrote the first four "Little House" books. A few years later, the Wilders moved back to their Rocky Ridge home, vowing  they would never leave again. They never did.
In 1932 Laura published the first "Little House" books. All nine manuscripts were penned in these two homes. She died at age ninety, her beloved Almanzo preceding her by several years.
All this history tucked among sun and sky and wildflowers.
---