Trains have always fascinated many. Runaway cabooses, passenger cars filled with drowsy diners, or boxcars brimming with wild hobos, transporting all far off to fragrant destinations. Yes, there's something mysterious about a good train ride.
A few years ago, we took the famous Colorado Narrow Gauge Railroad excursion from Durango to Silverton-fifty-two miles of the San Juan scenic byway. The choices varied on how classed up you wanted to ride, but being the hillbillies we are, we chose the cheapest way, standard class, open air gondola seating. We didn't want to miss an ounce of scenery and certainly weren't disappointed with that choice. I can't say I've ever seen such excitement in the eyes of my children. It seems everyone relishes a good train ride.
We hung our faces out open air windows and drank in wind and wild. The train whistle would bellow, black smoke blow, and the tracks twist and turn around yet another mountain, where aspen trees shimmered and rusty colored beavers flapped and swam under leafy forests without footprints of modern life. That day we walked away with soot on our faces but pure nature tattooed on our hearts.
To remember this trip,I bought a splendid watercolor of Durango Station, Engine 473, painted in watercolor by Russell Steel. Appropriate name, don't you think? I had it framed and it now sits on the mantel, a memory of us, once upon a time, on a Colorado train. If you're ever in that area, please don't miss this exquisite experience.
Recently, I saw a program discussing The Chocolate Train. Please get me on that train! My mouth perked at the mention of chocolate, so I had to watch. Would you like a little chocolate with your train?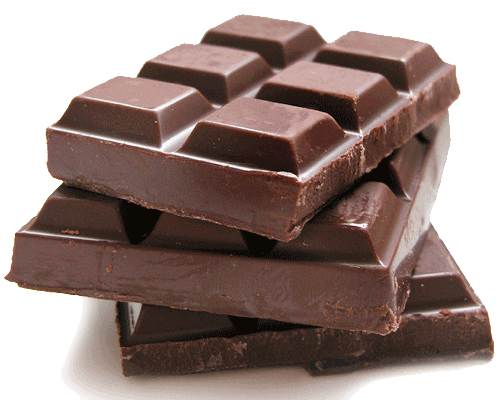 Switzerland is well loved for its scenery and chocolate. Throw in a train and you've got a first class experience called the Swiss Chocolate Train, which operates from June to October out of Montreux.
Running on the Montreux-Oberland-Bernois Railway, this train takes you on breathtaking views of the Swiss countryside, rolling through the medieval town of Gruyeres, also known for their fabulous cheese making.
In Gruyeres, the train stops for an excursion by bus to a local castle. Sound good so far? You'll also get to experience a cheese factory. On board the train once again, you'll head to Broc. The Nestle Chocolate factory is there. You can watch the production of chocolate and sample the goodies. Then buy all you want.
Nine hours later you arrive in Montreux, a sleepy resort town on Lac Leman and home to the Castle of Chillon.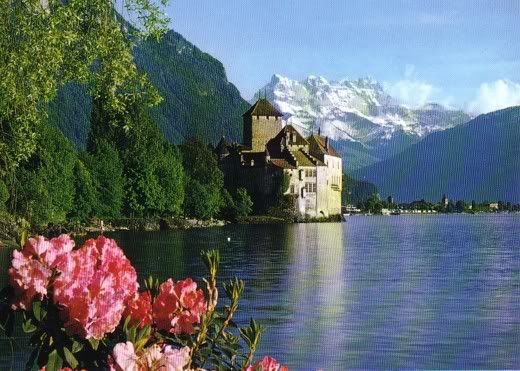 Now how's that for a train ride, eh? Let's go, shall we? All aboard!
---
Before I begin, let me say I've missed you guys! Wait, I've missed y'all. That sounds right.
Now that summer is here, I hope you're able to kick back,splash in a river, listen to some music, or just read a good book.
Speaking of books, I did manage to finish that second novel, The Passion Diary. Whoopa! See, I really was working. Finishing the book hadn't really sunk in until yesterday, when I began constructing that query letter to send out to agents. It has to be wild, short and attractive. Sounds a bit like an old boyfriend, but all kidding aside, it's daunting trying to sell yourself and your book in a couple of paragraphs. Lady luck-please wish me that.
And speaking of luck, my dear friend and Author, Jeff Yeager, dubbed The Ultimate Cheapskate by Matt Lauer on The Today Show, has created his own luck with hard work and a creative streak that sizzles. His second book, The Cheapskate Next Door debuts today. www.ultimatecheapskate.com
Yeah, he's no southerner, but I'll make an exception in his case and here's why: I believe he could kick tail in a seed spitting contest, and flat do a jig if he wanted, and that's good enough for me. I do hope you'll check out Jeff's lively work for yourself.
Now back to southerners. We know summer has set in here, due to brutally hot weather. When you walk outside before noon and feel as though you've been shoved into a sizzling sauna, you know you've landed in south Texas. On days I'm not fortunate enough to be in and around the water, I crank down the air-conditioner, pour some iced tea, and listen to Willie Nelson tunes. This original outlaw never fails to satisfy my musical hankering. To this Texan, his voice is velvety as melted chocolate. And I've always loved his braids. And chocolate.
Born and raised in Abbott Texas, Willie's grandparents gave him mail order music lessons at age six. He wrote his first song at age seven and was playing in a local band at age nine. I finally got to see him in concert last year, and I danced around for days, so excited. He didn't disappoint, his voice as pure and rawboned now as it ever was. Blue Eyes Crying in the Rain is one favorite, along with Whiskey River and Always on my Mind.
I thought of Willie Nelson the other day when I watched my older girls drag in from Summer Fest. They had sat in blistering Texas sun to catch these bands: The Flaming Lips, Girl Talk and Kid Sister. At 11:00 p.m., they got back, worn but happy, saggy pants and sunburned faces, and bandanna's wound around their sweaty heads.
Of course Willie wears a bandanna. Stay cool!
---